Sentricon Colony Elimination System, Always Active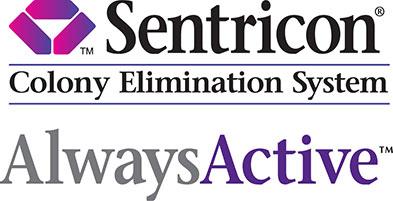 The Sentricon Colony Elimination System, Always Active is simply the best termite treatment available for your home or business on the market today. Our professionals utilize Sentricon throughout Spring Hill, Brooksville, Weeki Wachee, Dade City, Land O' Lakes, New Port Richey, Wesley Chapel, Zephyrhills, Crystal River, Homosassa, Inverness and the surrounding areas.
The first shows a termite station with the new Always Active HD termite bait which has been in the ground for 6 months. As you can see, the termites are swarming all over the bait. It won't be long before that termite colony is completly eliminated.
The second shows a test done by the University of Florida. A piece of wood and a piece of the new HD termite bait where wet and placed on filter paper. Termites were added and what you will see is time laspse photography of what took place. Please note the mud tube being built to the HD bait while the wood is esentially ignored. We have seen this in our Beta test sites. We have found significant termite activity in bait stations that have only been in the ground for 7 days.
The basic diffence in the new Always Active and the other Sentricon System is the HD bait is put in the stations from day one. The stations only have to be inspected once a year.
Below is a comparison chart showing the difference in the various forms of termite treatments. It leaves no doubt in which is best for you.
| | | | | |
| --- | --- | --- | --- | --- |
| SUBTERRANEAN TERMITE TREATMENT SELECTION INFORMATION | Sentricon "Always Active" | Other Baiting System | Non-Repellant Termiticide | Repellant Termiticide |
| Slow acting termiticide which allows transfer from one termite to another. | Y | Y | Y | N |
| Termites do not know that have contacted or are eating material that will kill them and therefore do not wall off the tunnels that lead there. | Y | Y | Y | N |
| Requires material to be dispensed from a tank that has only been used for non-repellants. Otherwise the non-repellant termiticide becomes adulterated. | N/A | N/A | Y | N |
| Relies on the technician to insure that his mix tank is not adulterated. | N/A | N/A | Y | N |
| Relies on the technician to properly apply, mix and install the treatment or system. | Y | Y | Y | Y |
| Has to be retreated every 5 years. | N | N | Y | Y |
| Relies on the technician to properly service the bait stations. | Y | Y | N/A | N/A |
| Has a computerized system to record and track the history of the installation. | Y | N | N | N |
| Active ingredient is available to termites from date of installation. | Y | N | Y | Y |
| Any pest control company can buy and apply these termiticides or baiting systems. | N | Y | Y | Y |
| Manufacturer has a required technician certification program. | Y | N | N | N |
| Manufacture has an in depth Authorized Operator selection process which includes reputation, training and financial qualifications. | Y | N | N | N |
| Manufacture has a system to decertify an Authorized Operator who fails to continue to meet their standards of excellence. | Y | N | N | N |
| This manufacture's system is in use at the Statue of Liberty. | Y | N | N | N |
| This manufacturer's system is in use at the White House. | Y | N | N | N |
| This manufacturer has scientific proof that their system eliminates termite colonies. | Y | N | N | N |
| The homeowner or business owner can easily check to see if the installation is installed and monitored properly. | Y | N | N | N |
| The best choice for subterranean termite protection is Sentricon®™ "Always Active". | Y | N | N | N |